Sobre Mi / About me.
Aquí puedes ver parte de mi trabajo, ilustraciones y mis redes sociales, conéctate conmigo!
Here you can find part of my work, illustrations and my social media content. Conect with me!
Marcos Viso
Ilustrador. Illustrator.

Sobre Mi
Imaginar, Sentir, Ilustrar.
Me gusta pensar que las ilustraciones pueden provocar, en cualquiera edad, curiosidad. Llevar o animar a los niños, y no tan niños, al otro lado del texto; provocar reacciones que generen otras posibilidades.
Abrir una ventana a la imaginación y proponer otras opciones; que la ilustración sea una justificación para la reflexión.
I like to think that the illustration can cause, at any age, curiosity. Brining a story to life by illustration and animate childeren and not-so-childern to see behind a text; provoke reactions and generate new possibilities. Open a window throughout the imagination, propose new ways of thinking and seeing illustration as a base for reflection. 
Bio
Marcos Viso. Ourense, 1973. Arquitecto Técnico por la Universidad de A Coruña, ejerce la profesión como liberal hasta el año 2013, cuando decide dedicarse de lleno en aquello que le apasiona; la ilustración. Termina el Ciclo superior de Ilustración en la Escola de Arte e Deseño Antón Failde de Ourense y realiza en el verano del 2013 el curso "Taller de la A a la Z, realización de un Álbum ilustrado" impartido por Jorge Zentner, Mariona Cabassa y Rebeca Luciani en Barcelona.
Reside en Ourense desde donde intenta mantener la ilusión de aquel momento en el que cogió un lápiz por primera vez.
Marcos Viso, born 1973 in Ourense (Spain). After his studies in technical architecture at the University of A Coruña (Spain) he was working as an freelance architect until 2013. From that time on Marcos decided to dedicate his time fully to what he is passionate about – the illustration. After graduating at the School for Art and Design Antón Failde in Ourense he was participating in the course "Workshop from A to Z, creating an illustrated book" given by Jorge Zentner, Mariona Cabassa y Rebeca Luciani in Barcelona. He lives in Ourense from where he tries to keep the illusion from the very frist moment when he picked up a pencil.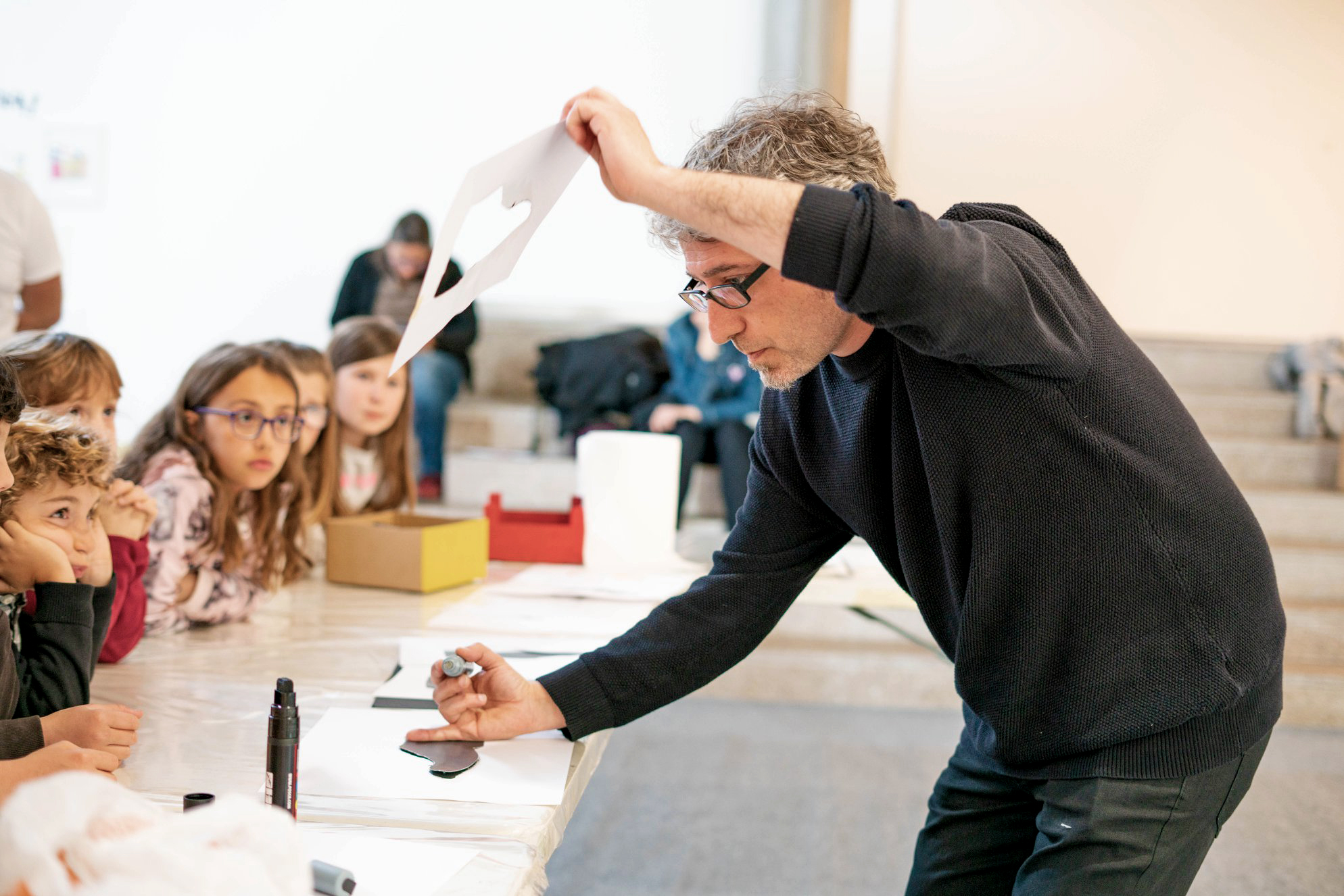 Publicaciones / Publications

Todos os Soños. Xavier Estévez. Tambre. 2015
Unha Casiña Branca. Marcos Calveiro. Xerais. 2015
Parar o Mundo. María Canosa. Ed.Trifolium. 2015
Vaite Xa! Marcos Viso. Xerais. 2016
Todo o tempo do Mundo. David Pérez. Xerais. 2016
Avións de Papel. Xavier Estévez. Xerais. 2017
Os días Lebre / Los días Liebre. Clara López. Kalandraka. 2017
Vidas Imaxinarias. Obra Colectiva. Aira Editorial. 2017
Paseniño, paseniño. Antonio García Teijeiro. Xerais. 2018
O Mundo en que Vivín / El Mundo en que viví. Ilse Losa. Hercules Ediciones. 2019